Happy Independence Day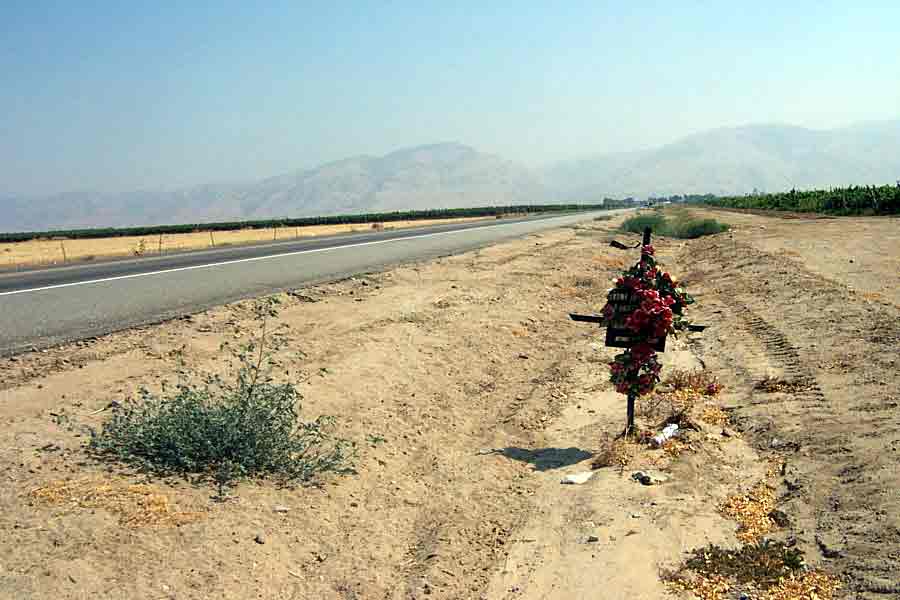 Road: Weedpatch Highway (Hwy 184), 1 mile east of 5 Freeway


Location: Lamont, CA
Victim: Baltazar Bermudez Benitez
Date of Accident: July 4, 2000
Inscription: "Baltazar Bermudez Benitez Enero 6, 1967 – Julio 4, 2000"

Description: Here we find a crude metal cross strung together with wire. Faded fake flowers surround the cross. A burned out religious candle lays toppled over in front. The cross and flowers are covered in spider webs. This is a fine example of your lower end road memorials.



Analysis: Looks like old Baltazar had one too many at a 4th of July party, and ending up celebrating with George Washington in heaven.

More Images: Photo Two - Photo Three
or choose from these other fine websites presented by Fyoog State Records:

Return to White-Crosses Main Page