His Friends Took Woodshop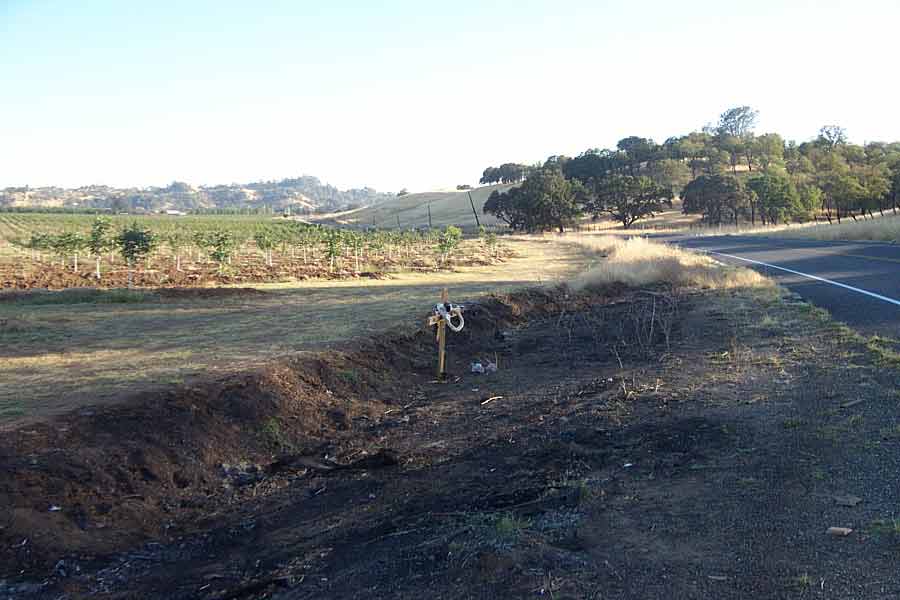 Road: State Hwy. 128, 3 miles west of Winters, 5 miles east of Lake Berryessa
Location: Winters, CA
Victim: Tim Carson
Date of Accident: ?
Inscription: "Tim Carson, In Loving Memory"
Age: ?



Description: Large natural wood cross with engraved black lettering. This cross has a wicker heart draped on it, along with a Jesus card, a stuffed dog doll, and hula flowers. The pine cone at the base is a nice touch.

Analysis: This cross is on the south side of a very windy road through the foothills leading to the lakes. Tim was either driving to fast, driving too drunk, or falling asleep at the wheel. Whatever the case, he went off the road, and was diverted to a new destination: The Other Side.
More Images: Photo Two - Photo Three
or choose from these other fine websites presented by Fyoog State Records:

Return to White-Crosses Main Page