Gone Daddy Gone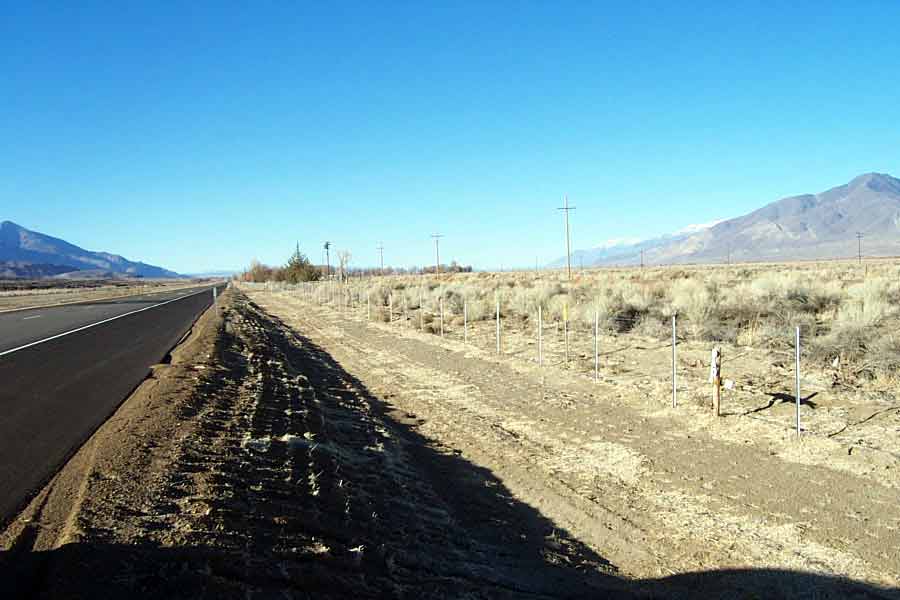 Road: Hwy 395 Northbound, 4 miles south of Big Pine
Location: Big Pine, CA

Victim: "Dad"
Age: ?

Date of Accident: ?/5/1998

Inscription: "Dad 5 98" spelled out in large wood letters


Description: This large natural wood cross is tied at the center with rope and uses wooden letters to spell out the victim's info. Standing vigil on this open highway since 1998, this tribute is heavily weathered and falling apart.


Analysis: Here we find another of disturbing cross on Die-way 395. "Dad" says the humble monument, a familiy's simple tribute to their fallen father. This is another perplexing accident without an obvious explanation: The road is straight and easy to drive. Possible causes could have been sleep or drunk driving. Or maybe during a heavy rainstorm, Dad hydroplaned and ran the car into a ditch. As eventually happens with all white crosses, the family has stopped maintaining this cross...
More Images: Photo Two - Photo Three - Photo Four
or choose from these other fine websites presented by Fyoog State Records:

Return to White-Crosses Main Page