Tree of Death 1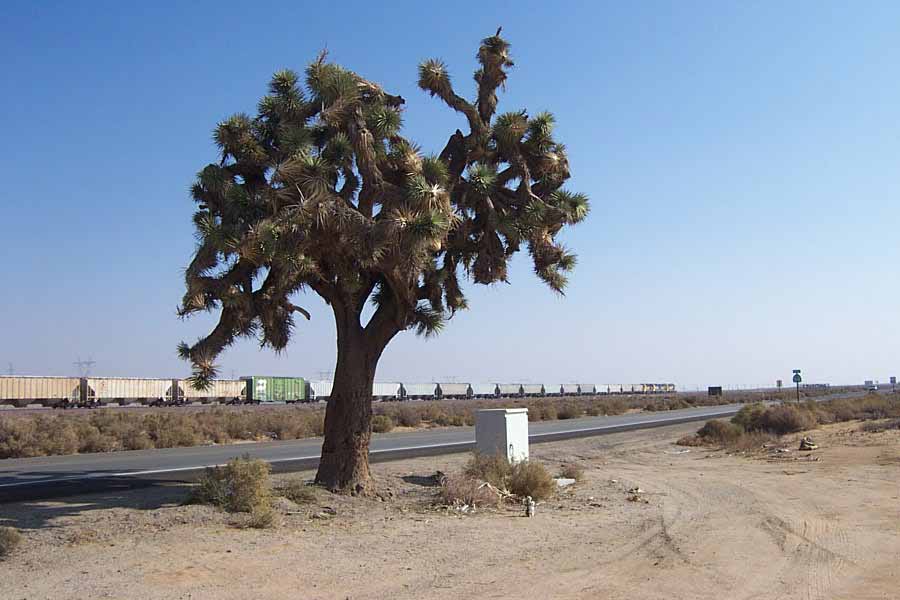 Road: 58 Fwy East, ˝ mile east of Kramer Junction
Location: Kramer Junction, California

Victim: ?
Date of Accident: ?

Inscription: Ribbon simply says "Love"

Age: ?


Description: This monument consists of a small wire rod with flowers attached. The fake white flowers are wrapped in a ribbon, which says "Love". There is no information about the victim or date or accident. This is a tantalizing road memorial mystery...

Analysis: Talk about your lazy road monuments! This person's survivors couldn't even be bothered to put up a cross. I suspect the driver was either too drunk or too sleepy when he drove off the road and into the huge, sturdy Joshua Tree. In a battle between a speeding car and a 100-year-old Joshua Tree, you know who is going to win. And when it was over the car probably looked like a can of tuna fish. And I'm sure the victim looked like the tuna in the can (perhaps, in tomato sauce). This is the first in a series of Trees of Death. Beware: Many a weary traveler has met their end thanks to a lowly tree!
More Images: Photo Two - Photo Three
or choose from these other fine websites presented by Fyoog State Records:

Return to White-Crosses Main Page