Noodle Muffin presents ...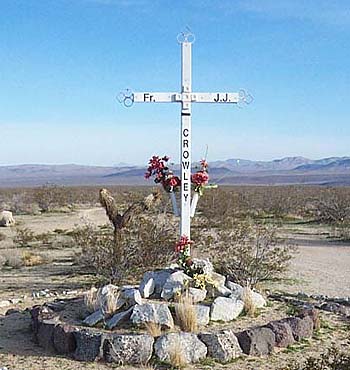 White-Crosses.Com
Solved by Val the Nerdy Net Sleuth
Thanks to "Nerdy Net Sleuth" Valerie, we now know the full, tragic story of these White Crosses! Nice job, Val!
Looking for some cool music and biting political news & commentary? Then, check out these fine Noodle Muffin websites:
or choose from these other fine websites presented by Fyoog State Records:

Return to White-Crosses Main Page

Copyright 2003 - 2007 Fyoog State Records Photos and website content may not be reproduced without explicit consent.
Any comments about the victims and causes of these accidents are pure speculation and should not be taken as fact.